Let's Get Pickled!
Monday, June 20 at 6:00 pm ET (New York)
(online)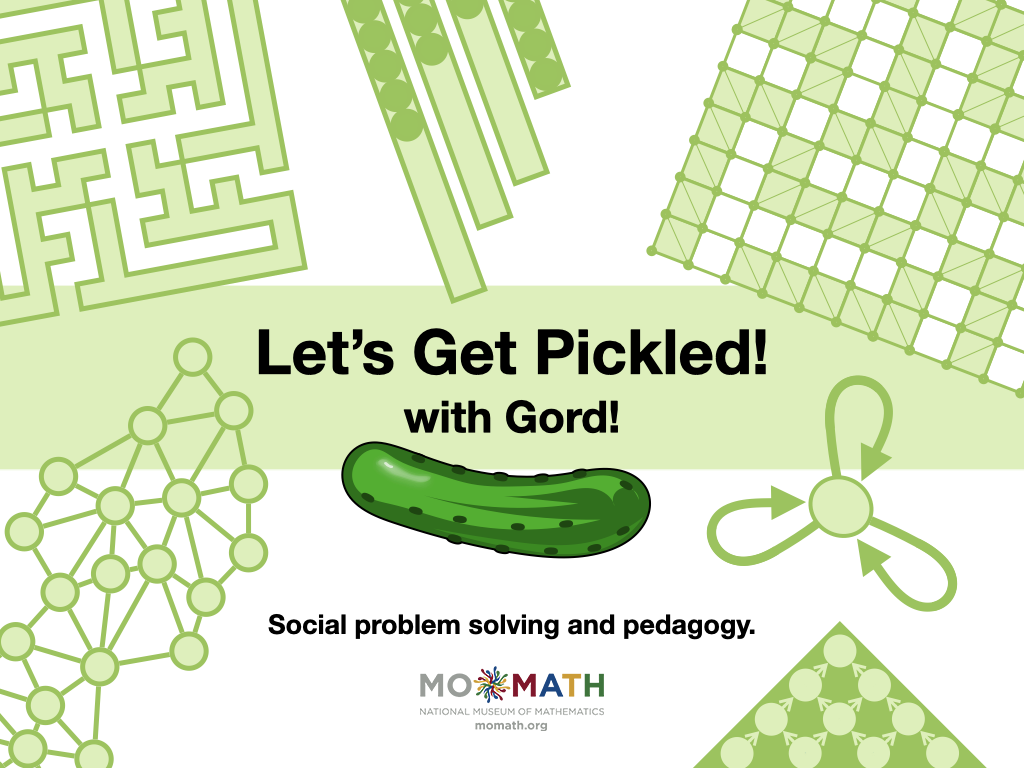 Come socialize and problem-solve with some original puzzles pickled by Gord! MathPickle's founder is collaborating with MoMath on a new series called PuzzleTime. The puzzles presented are different from most you've encountered because, unlike standard puzzles, these puzzles scale to engage beginners and masters alike. Given ten minutes, we might all be able to solve a 5x5 canvas of Mondrian Art Puzzles or Picasso Line Puzzles, but solutions for larger canvasses become laughably difficult. We're all in a pickle!
This is a free, members-only event. Not a member? Join today!
Registration closes on June 20 at 12:00 pm ET (New York).
This is an online-only event. Occasional video recordings are made available for a fee at videos.momath.org.
When
June 20, 2022 6:00 pm through 7:00 pm
Location
MoMath Online
NY
United States