Egg Dyeing and Decorating:
where math meets art
Featuring artist Ildikó Fekete
Multiple two-hour workshops options:
Saturday, November 4 at 10:00 am, 12:30 pm, and 3:00 pm
Sunday, November 5 at 10:00 am, 12:30 pm, and 3:00 pm
Tuesday, November 7 at 1:30 pm
Wednesday, November 8 at 4:00 pm
(in person)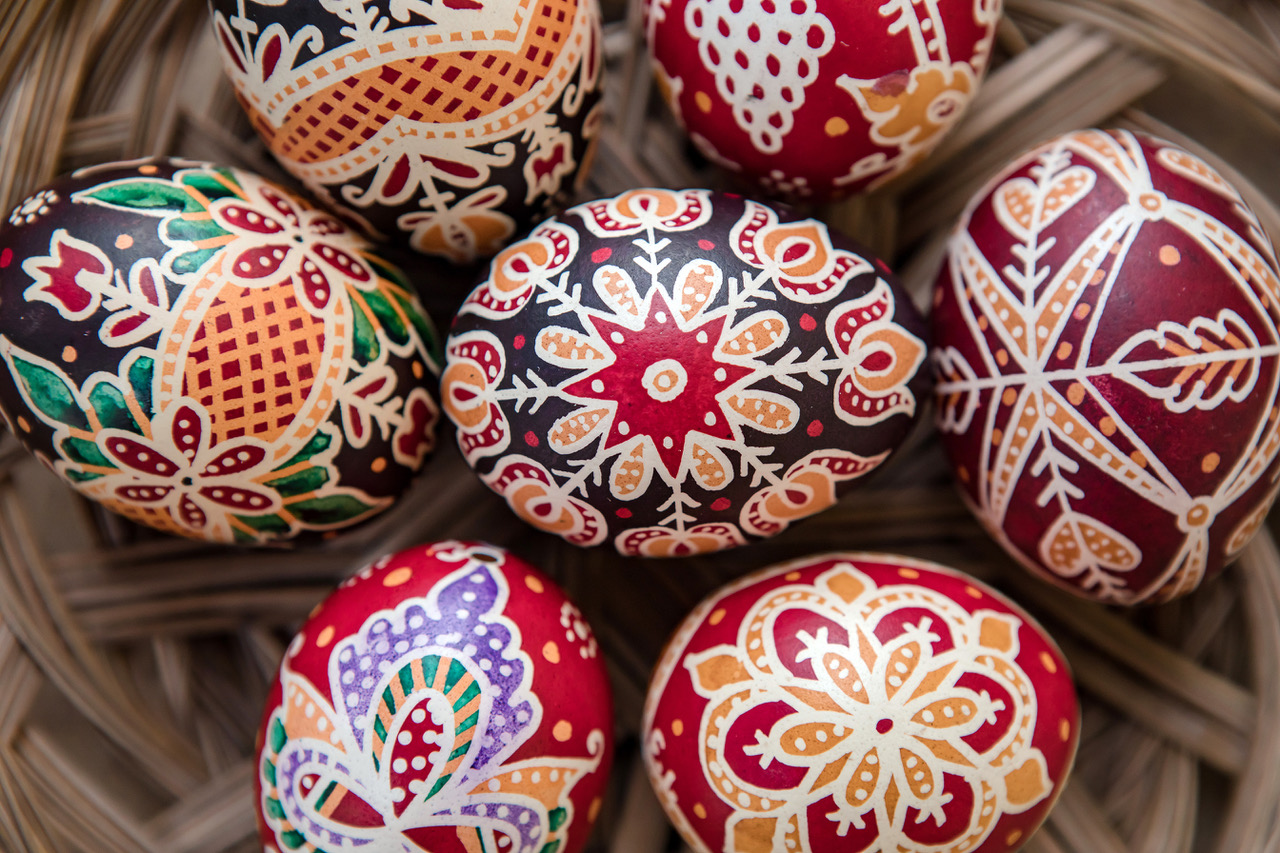 Egg dyeing and decorating have a rich and symbolic history, spanning cultures and time. In Eastern Europe, the roots of decorated eggs can be traced back 1,500 years. But the enchanting patterns adorning Eastern European eggs are no product of randomness; they are meticulously designed based on mathematical principles using rotational, reflectional, and translational symmetry. From stars and flowers to complex geometric patterns, the fusion of mathematics and art in these eggs is nothing short of mesmerizing. Join Hungarian artist Ildikó Fekete for a unique, two-hour workshop, co-presented by the Tulipán Foundation, where mathematics seamlessly intertwines with art. Learn about the rich history and symbolism behind decorated eggs, connecting cultures and transcending time — plus create your own magnificent, decorated egg to take home!
These workshops are appropriate for adults and children ages 3 and up, although some young children may require adult assistance. Please note that each workshop repeats the same activities and content.
This series of workshops is made possible thanks to the Tulipán Foundation.
Register for a workshop
Each session spans two hours and offers the same activities as other sessions.
_____________
About the artist: Ildikó Fekete
Ildikó, a mathematician by profession, is also an accomplished egg decorator and folk artist from Hungary. Her enchantment with decorated eggs began during her childhood and has evolved into a lifelong passion. Over the years, she has dedicated her time to meticulously studying and cataloging the egg-decorating traditions of Hungarian regions where these cultural practices are preserved.
Ildikó holds a degree in mathematics and works full-time in the field of informatics. In her spare time, she has managed to curate a remarkable collection of over 5,000 eggs — a testament to her dedication and precision. With the support of the Tulipán Foundation, Ildikó expanded her research to include the decorative motifs of Slovak, Polish, and Czech wax-resistant decorated eggs. Her efforts have placed Hungarian wax-resistant decorated eggs within a broader Central European context.
She is the recipient of the Junior Prima Award (2015) and the Young Master of Folk Art Award (2016) in Hungary. Her work has been exhibited worldwide, including locations such as Bashkiria, Beijing, New York, Sydney, and Tel Aviv. In 2019, she published her first book, Message Written in Wax, in Hungarian and English.
_____________
All registered children under 16 must be accompanied by a registered (paying) adult. MoMath reserves the right to refuse event admission without refund or credit to children under 16 without an adult chaperone.