Mondrian 150!
Mondrian Day at MoMath
Saturday, February 19
2:00 pm – 5:00 pm ET (New York)
(in person)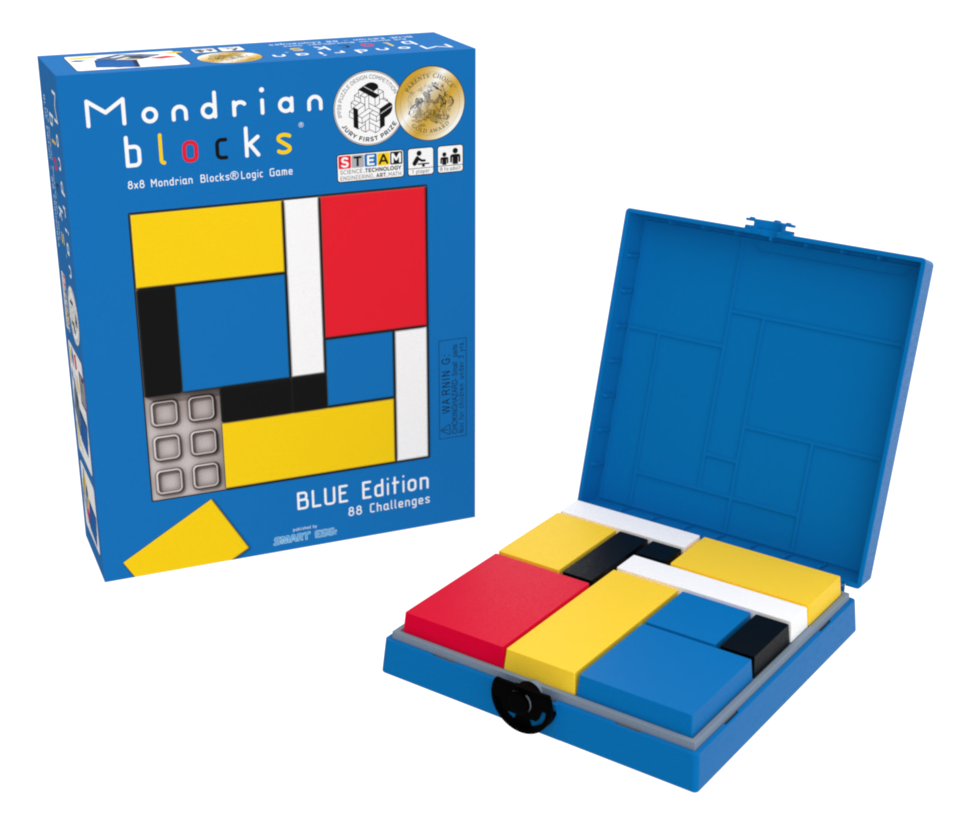 Piet Mondrian's artistic journey from the Netherlands to New York City is a story of creativity that combines the aesthetics of pure geometrical construction with the art of painting. To celebrate the 150th anniversary of Mondrian's birth, come share in the playfulness of Mondrian's mathematical art as you discover Mondrian Blocks, an award-winning puzzle and game. Experts will be on hand at MoMath throughout the day, ready to help you engage in some cognitively challenging puzzles enlivened by Mondrian's unique design aesthetic.
Free with Museum admission. No registration is needed.
Purchase general admission tickets at visit.momath.org.