A-Maze-ing Math
11:00 am to 3:00 pm ET (New York)
Saturday, April 3
Sunday, April 11 Cancelled due to rain
Saturday, April 17
Sunday, April 25
(Weather permitting)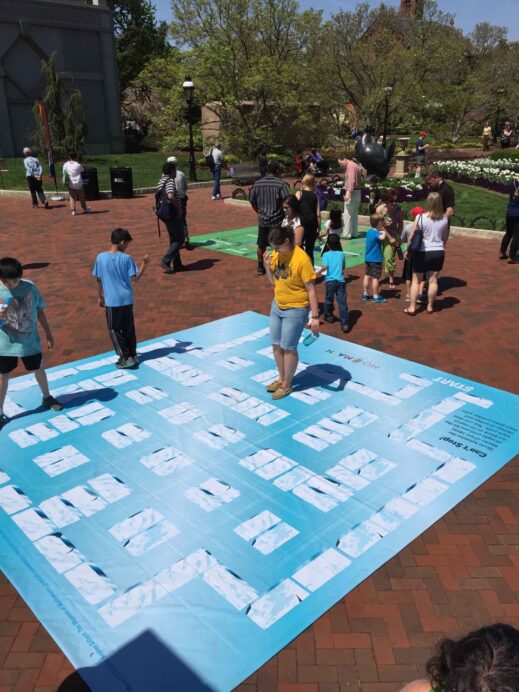 Navigating a maze can be trickier than it appears! Come walk a human-scale maze and experience firsthand the way math can help us understand complex structures in a simpler way. Then, count your steps and "Pythagorize" the Flatiron: explore the famous right-triangle theorem in action as you march around this famous NYC landmark. Join this outdoor event just steps from the Museum, on New York's iconic Flatiron North Public Plaza, in honor of Mathematics and Statistics Awareness Month.
The event is free and open to the public. No registration is needed.
To fully participate in the "Pythagorize" the Flatiron activity, download and print this handout if you would like to bring your own copy. MoMath will also have hard copies to hand out.
Flatiron North Public Plaza is located at the triangle bounded by 23rd Street, 5th Avenue, and Broadway.