MoMath's Derivatives tour program
Announcing the newest way to enjoy MoMath: the MoMath Derivatives tour program! Enjoy a new perspective on MoMath in a small group setting as you wander the Museum with an expert tour guide leading the way. Choose from one of two new tours; space is limited, so register early.
Colorful Characters
What kinds of people do mathematics? Learn about some of the interesting folks who have shaped the way mathematicians and the public think about mathematics, the work they did, and how their stories tie in with MoMath's exhibits.
Hidden Math
Think you've seen all of MoMath? Think again! This tour tracks the many mathematical "easter eggs" (hidden secrets) scattered throughout the Museum.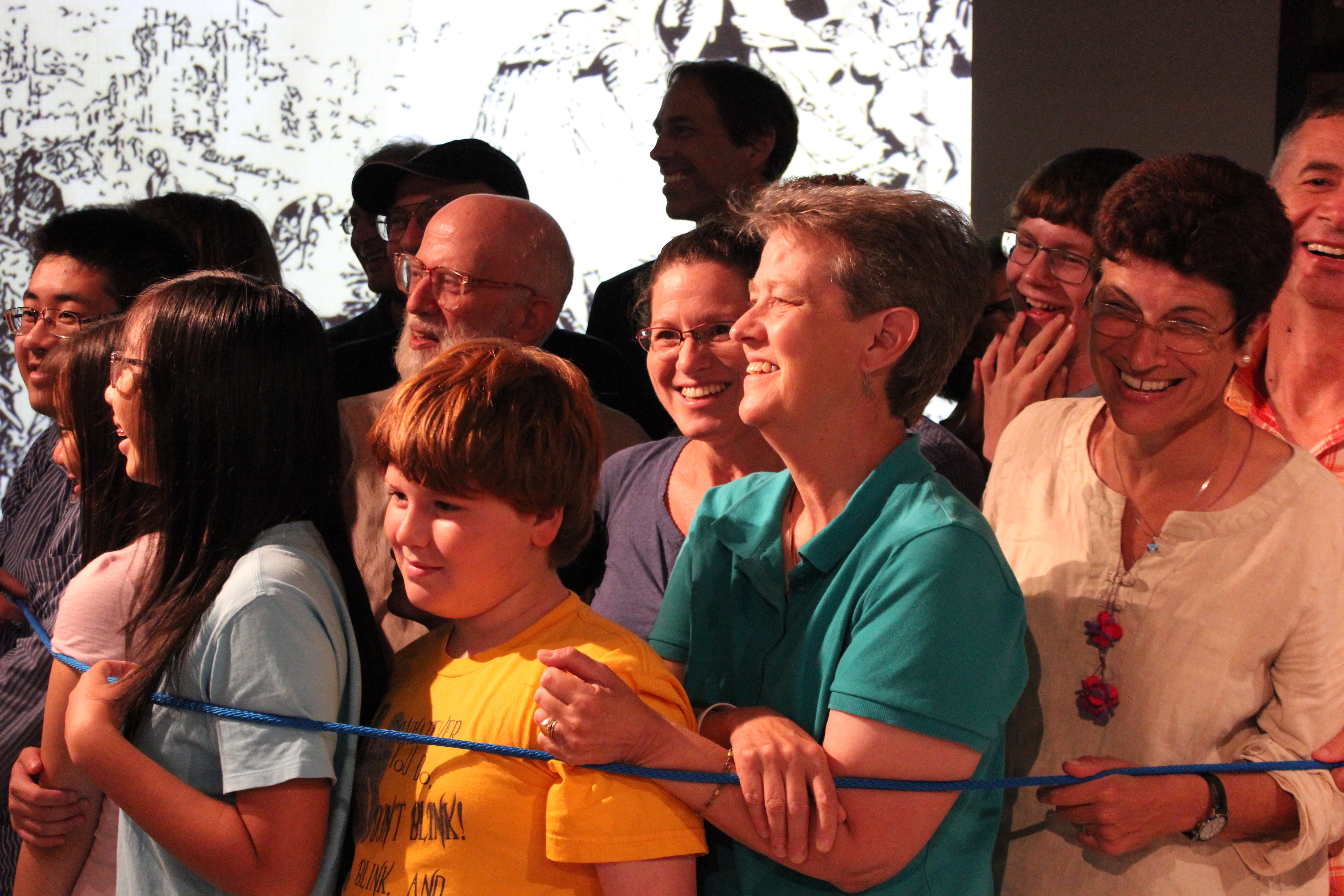 Colorful Character tours are held at 2:00 pm. Hidden Math tours begin at 3:30 pm.
All tours are approximately 45 minutes in length.
Register by choosing a tour below
Please note that all children under the age of 16 must be accompanied by an adult during tours. 
January 6: Colorful Characters or Hidden Math
January 7: Colorful Characters or Hidden Math
January 8: Colorful Characters or Hidden Math
January 13: Colorful Characters or Hidden Math
January 14: Colorful Characters or Hidden Math
January 15: Colorful Characters or Hidden Math
January 20: Colorful Characters or Hidden Math
January 21: Colorful Characters or Hidden Math
January 22: Colorful Characters or Hidden Math
January 27: Colorful Characters or Hidden Math
January 28: Colorful Characters or Hidden Math
January 29: Colorful Characters or Hidden Math