Ready for more 3D printing? Take a look at MoMath's fall offerings in the third dimension!
Cross Product: High Resolution
Saturday, October 25, 3:00-5:00 pm — Register now
Are you ready to take your 3D-printing journey to the next level?  Join MoMath for a new experience in 3D printing.  In this session, you will enjoy a hands-on experience with resin-based 3D printers, which use lasers to turn liquid resin into solid 3D-printed objects!  Make a more intricate, detailed model than would be possible with other desktop 3D-printing technology.  During the workshop, you will design a unique trigonometric sphere and follow it through each stage of the 3D-printing process.  In addition to taking home the 3D-printed object itself, you will learn how to make and submit similar 3D models suitable for inexpensively printing in metal through online services.  No prior experience with 3D printing is required.
Note: Due to the nature of this workshop, attendance is limited to adults and to students aged 14 and up.  Students aged 12 and up may attend only with an adult partner; both parties must pay a registration fee.
******************************
Cross Product: Trig Bracelets
Sunday, November 23, 3:00-5:00 pm — Register now
Create a unique mathematical gift for someone special, only in this exclusive MoMath workshop!  Use 3D printing to create trigonometric bracelets based on the math of ruled surfaces, and turn math class into jewelry.  No prior experience with 3D printing is required.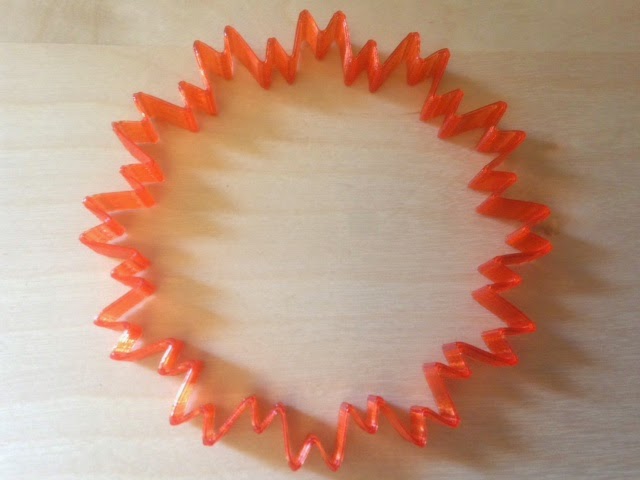 Space in these workshops is limited, and sessions are expected to fill quickly, so don't delay.  Register now, and lock in your opportunity to be among the first to enter a new dimension, only at MoMath.